The Best Crypto Wallet App in 2023, A Guide to Storing Your Coins Safely
In this day and age, it is more important than ever to have a cryptocurrency wallet to store your coins. Where should one store their cryptocurrency in 2022? Which one do you think will serve you best? We've compiled a list of the best ten cryptocurrency wallets available right now.
Why you should always keep your cryptos safe?
For people who are new to the cryptocurrency market, it's important and hard to find a safe wallet to store their crypto assets. There are so many crypto wallets out there, and they all claim to be revolutionary in their own way, that it's easy to feel lost.
Events (FTX, to name just one) have made it very clear that keeping your private keys safe in a wallet that you control is crucial, regardless of how much cryptocurrency you possess.
Before you choose one, decide if you want a browser add-on, a mobile app, or a hardware wallet.
We've made a list of the top 10 best crypto wallet app, with an emphasis on how easy they are to use.
The top three best hardware wallets are, in order:
Ledger – the Most Trusted Name in Cryptocurrency Storage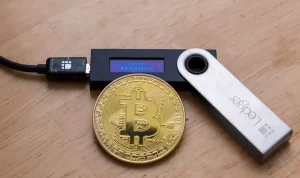 Ledger has many millions of users because of its perfect security. The increasing number of supported cryptocurrencies (over 5,500) and the availability of decentralized finance systems also contribute to the success of these French-made wallets.
Two main varieties are available from Ledger. The Nano X is preferred by many due to its superior Bluetooth connectivity and slightly larger screen, while the Nano S Plus provides the bare minimum in terms of functions.
The companion app, Ledger Live, makes it easier to buy cryptocurrencies, grow cryptocurrencies through staking, and keep track of NFTs.
Even if you have never used a computer before, you should have no trouble with the settings.
In addition, you can increase the safety of your MetaMask wallet by using a hardware wallet like Ledger.
Trezor is the original blockchain-based hardware wallet, ranking as #2 on this list.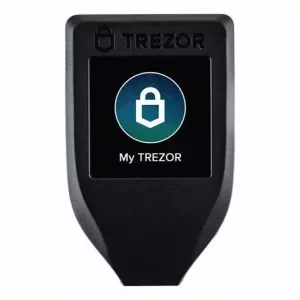 The Czech startup was the first to market a physical wallet, the Trezor One, at a time when cryptocurrency security was becoming a hot topic.
There are two versions of Trezor on the market right now: the original Trezor One, which has sold more than a million units, and the newer Trezor T, which has a huge 240×240 pixel touch screen that makes it easy to use.
The Trezor Wallet allows you to not only receive and send cryptocurrency but also to buy cryptocurrency and even search cryptocurrency markets. This allows you to buy and sell cryptocurrencies without ever having to leave your wallet.
Also, Trezor is working on a feature that will let you sell your cryptos for fiat currencies like the euro, which would be deposited directly into your bank account.
Finally, the 1,600 supported cryptocurrencies are a major selling point for compatibility.
CoolWallet Pro, Number Three: Sleek and User-Friendly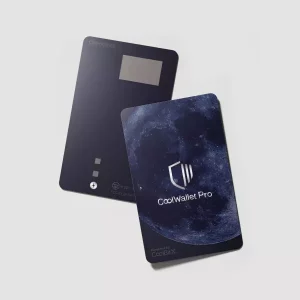 This compact, card-style wallet is irresistible. What sets it apart from the competition is that you may keep your cryptos' private key in your wallet or even in your pocket.
Also, this card can work without being physically connected to a PC. All communication is done wirelessly through Bluetooth.
CoolWallet has a tiny screen powered by electronic ink, which is useful because it provides over six weeks of battery life on a two-hour charge.
The CoolWallet Pro's construction makes it safe against the effects of shocks and moisture.
In addition to having an easy-to-use interface, CoolWallet Pro also has a mobile app, which means you never have to switch between programs.
This wallet can be used to receive decentralized finance, non-fungible tokens, and even airdrops. It can also be used to buy and sell cryptocurrencies.
ZenGo is the number one mobile wallet app because it is safe and easy to use.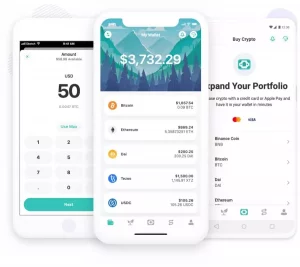 Over half a million people around the world are using ZenGo, a cryptocurrency wallet that has been hailed as the safest option available in the Web 3 ecosystem.
You can benefit from enhanced security without the hassle of managing private keys with ZenGo's usage of a cryptographic algorithm, but its open-source wallet design is where it really shines.
The face recognition system used by ZenGo's wallet is based on a multi-party calculation. That makes sure your private key is never shown.
The user experience is still taken into account despite the emphasis on security. According to ZenGo, it takes less than 20 seconds to create an account and make your first cryptocurrency purchase, thanks to the site's well-designed ergonomics.
Last but not least, you can choose from more than 80 different cryptocurrencies and a lot of different decentralized finance platforms.
#2 Argent – The most practical middle ground between central banking and NFTs.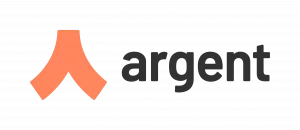 The number of people using this cutting-edge Ethereum mobile crypto wallet app has risen to the hundreds of thousands.
The Argent wallet is a great choice because it supports many different kinds of decentralized financial protocols and is very safe.
In the event that you lose your phone, you can retrieve your funds without revealing your private key by using a feature called "Guardians." This feature allows you to specify a wallet (hardware, application, mobile, etc.) or even a trusted individual.
Other protections include putting a limit on how much cryptocurrency can be sent each day to stop an attacker from stealing your money or making a list of verified contacts to stop money from being sent to an address that hasn't been checked.
Since the start of 2022, the Argent wallet has included zkSync, a layer 2 protocol designed to increase Ethereum's scalability without compromising the network's inherent security. Your financial dealings can now be verified rapidly and cheaply thanks to this.
Binance's most prominently promoted mobile wallet, Trust Wallet, ranks third in popularity.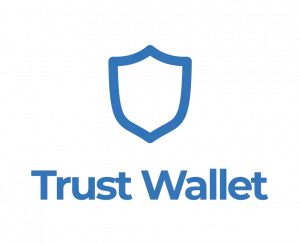 Perhaps the most well-known mobile wallet is Trust Wallet.
The creators of this wallet set out to make cryptocurrency use more accessible and enjoyable for the general public.
This risk paid off quickly, as Trust Wallet's popularity grew quickly after it was released. In 2018, industry giant Binance bought the company because it was so popular.
This wallet supports tokens and coins from over 65 distinct blockchains, totaling over 4 million. The app is reliable and trustworthy because it is open-source and can be found on the popular code-sharing website GitHub.
This best crypto wallet app also gives you access to Web 3 through a number of features. Like the ability to buy cryptocurrencies with a credit card, trade cryptocurrencies, and use a separate tab to get to a number of decentralized finance protocols.
Trust Wallet even goes farther by letting you import wallets from third-party apps like MetaMask and Elrond. As a result, you may take advantage of a neat feature of Trust Wallet that notifies you of any transaction made using any of your wallets.
In the fourth spot, we have Exodus, a user-friendly program made specifically for newcomers best crypto wallet app.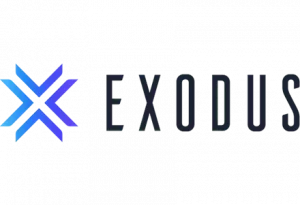 Exodus's design sets it apart from the competition by making it easy to use for both novices and experts.
More than 140 different cryptocurrencies can be used with this wallet. And it comes packed with features that make using cryptocurrencies easier and safer. Such as the option to link a physical Trezor T wallet.
Using a credit card or even Apple Pay, you can buy cryptocurrencies with only a few clicks without ever leaving your wallet. Thanks to its integration with many cryptocurrency exchanges, Exodus also provides the option to trade digital currency.
Customer care is available around the clock and responds quickly, which is especially helpful for new users.
Even if you've never used a cryptocurrency wallet before, this one makes it easy to find the features you want to use.
The number one choice for the best crypto wallet app add-ons With MetaMask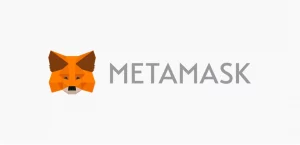 You can access decentralized financial systems with the click of a button. When it comes to cryptocurrency wallets, MetaMask is by far the most popular option.
With more than 21 million active users every month, it is an essential link to the Web3 world in terms of compatibility and access.
Decentralized finance (DeFi) is becoming more popular, which is one reason why it is becoming more widely used.
It's simple to set up, and the fact that you can create multiple multi-chain wallets with a single piece of software is appealing.
MetaMask is the most flexible choice. It lets users do everything from learn about decentralized finance to collect NFTs to play Play to Earn games.
As seen in #2 Frame, the future of linking physical wallets is here.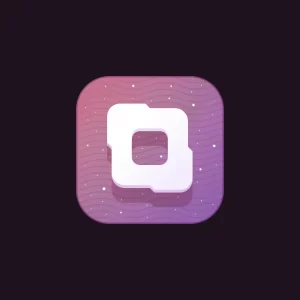 Frame is still in its infancy, but it's rapidly gaining fans who say they'll never go back to another wallet once they try it. This wallet is different from others because it can be split in half to work with DApps, that don't support Frame by default.
One part is desktop-based to avoid the security problems that come with the Internet, and the other is browser-based to interact with as many decentralized finance protocols as possible. Keep in mind that you can own only the desktop version, but then you can only store your cryptocurrencies.
Frame's emphasis on security means that it is also compatible with traditional wallets, which is one of the platform's strengths.
Keep in mind that the DeFi apps don't always work with all wallets, including Frame. The second one solves this problem because it can check the status of its MetaMask wallet. This means it can be used with services that depend on this authentication method.
Frame's high level of security is well worth the learning curve it presents.
👉 Read here why (SOL) Solana prices drop by double digits as NFT activity has dropped in the last 24 hours.
Better usability is Rabby third selling point.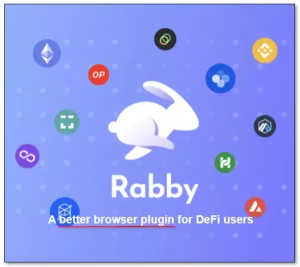 Designed by Debank, a company that analyzes financial transactions, the Rabby wallet offers a new perspective on the user interface. This free and open-source software wallet has many options for customization. So you can make a wallet that works best for your needs.
Automatic blockchain switching and establishing a new network with a single click are just two of Rabby's seemingly insignificant features. Specifically, they make it possible to drastically cut down on mistakes and some of these things can't be undone. Like misspelling a destination's address (which happens frequently).
People also say that studying your financial dealings can help keep you safe by giving you details about possible risks. As a result, if Rabby Wallet detects a security risk, such as when you sign a smart contract. That has been subject to attacks or when the recipient address does not exist, it will notify you.
If you use a physical wallet or a browser plugin. You can switch to Rabby without having to update your address. Simply attach Rabby's key to your lock.